Solar Eclipse Activities for Libraries Invites you to Register for Eclipse Glasses!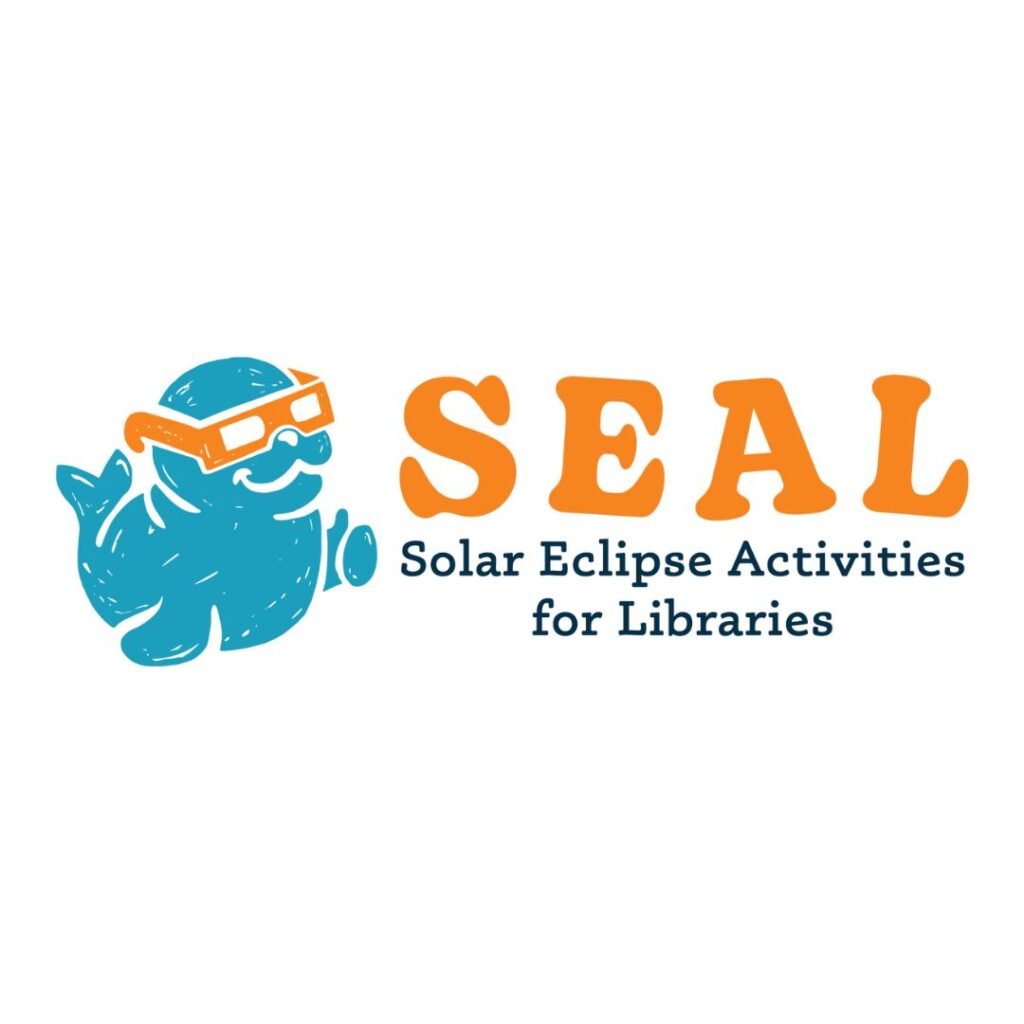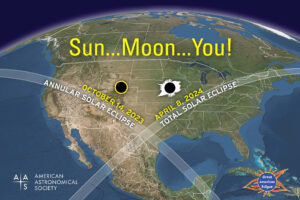 For all public library staff! It's eclipse time again!
Two Solar Eclipses Coming to North America! An Annular Eclipse in 2023 and a Total Eclipse in 2024
Librarians – let's get ready! We'll support your eclipse efforts by providing eclipse glasses AND training. The STAR Net team, through a generous grant from Gordon and Betty Moore Foundation and a supplement from NASA Science Mission Directorate is here to support public libraries through the distribution of over 5 million eclipse glasses, activities, and trainings through your state library!
Remember, whenever any part of the Sun's surface is showing, you will need protective glasses or filters!
Annular Eclipse, Saturday, October 14, 2023
For the U.S., the annular eclipse path begins in Oregon at 9:13 am PDT and ends in Texas at 12:03 pm CDT.
All the rest of North America (except for NW Alaska) will experience a nice partial eclipse in the morning that day.
In an annular eclipse, the Sun never goes dark. At maximum eclipse, you can see a dramatic "ring of fire" around the dark sphere of the Moon.
Just like for a total eclipse, you need to be in a narrow path to see the ring.
Because the full Sun never goes dark, you will need special protective glasses or filters throughout the eclipse.
Total Eclipse, Monday, April 8, 2024
An excellent TOTAL eclipse of the Sun will be visible the U.S. in 2024.
Totality will be visible first in Mexico, coming to Texas just after noon local time.
The eclipse then moves northeast through Oklahoma, Missouri, Ohio, New York, and Maine, to name just a few of the states, and into Canada.
In the Northeast, totality will be around 3:00 to 3:30 pm, so, in most of the U.S., students may be in school for the eclipse.
In Mexico and South Texas the total eclipse will last over 4 minutes, which is good for a total eclipse.
All the rest of North America will see a partial eclipse.
The path of totality, where the Sun is blocked out completely by the Moon getting exactly in front of it, is over 100 miles wide, and passes over more cities than the eclipse in 2017.
Plan ahead – 32 million people live along the path of totality, and many millions will try to get there on April 7th and 8th.
The next total eclipse to cross the continental US will not be until Aug. 12, 2045, so don't miss this one!
To find out more or sign up for your own eclipse glasses, visit here or head over to https://www.starnetlibraries.org