Adding Space to Summer Reading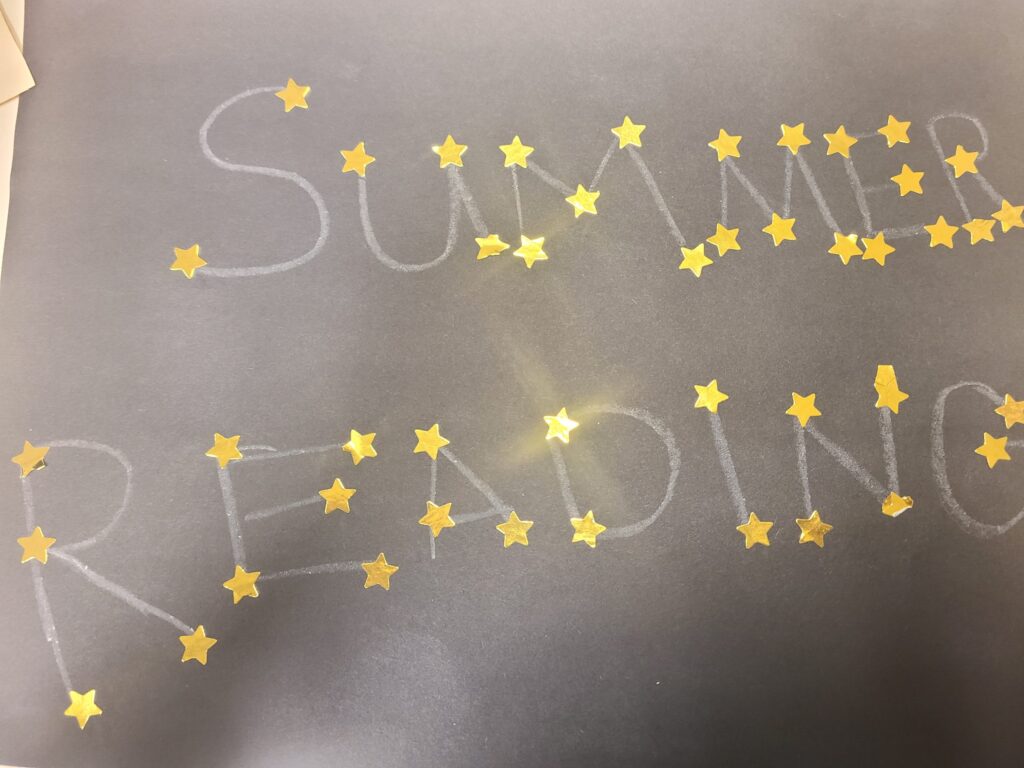 As summer reading comes to a close, it's also a good time to reflect and think about the next year. I am waiting patiently for a summer reading theme that talks about space again (The Collaborative Summer Learning Program did "A Universe of Stories" in 2019 and iRead did Mission Read to the Library and Beyond in 2007). However, space can be present in all summer reading themes and definitely are always of interest to children! 
Here are lots of ideas for incorporating space into summer reading (or any library programming for that matter). Also, make sure to take a look at the landing page from the 2019 Summer of Space, when StarNet partnered with CSLP for summer reading.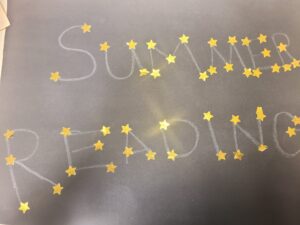 Slogan Ideas
Space Chase

Mission Read

A Galaxy of Stories

Fly High or Lift Off with Books

Race Across Space
Program Ideas
Partner with a local astronomy group to view the stars at night

Moon phase bingo or space loteria

Space "Boot Camp" for little kids with obstacles and astronaut training

STEM fair, with a variety of hands-on stations and experiments

Interactive movie watch (think Wall-E or Space Jam or a documentary)
Craft Ideas
Sun, earth, moon model craft

Moon phases flip book

DIY sundial

DIY constellation flashlight or telescope

Galaxy sensory bag
Passive Programs
Constellation dot to dot

Spell a star sensory bin

Travel through space/ find the planets scavenger hunt

Astronaut Hunt scavenger hunt (put key facts about famous astronauts around the department and have kids match up the facts to the astronaut)
Experiments
Games
Spaceship Toss

space/ astronaut walk

Astronaut dress up

Mission control stimulation/ board

Color a cardboard rocket ship
Did any space themed activities make it into your reading program this summer? I would love to hear in the comments.